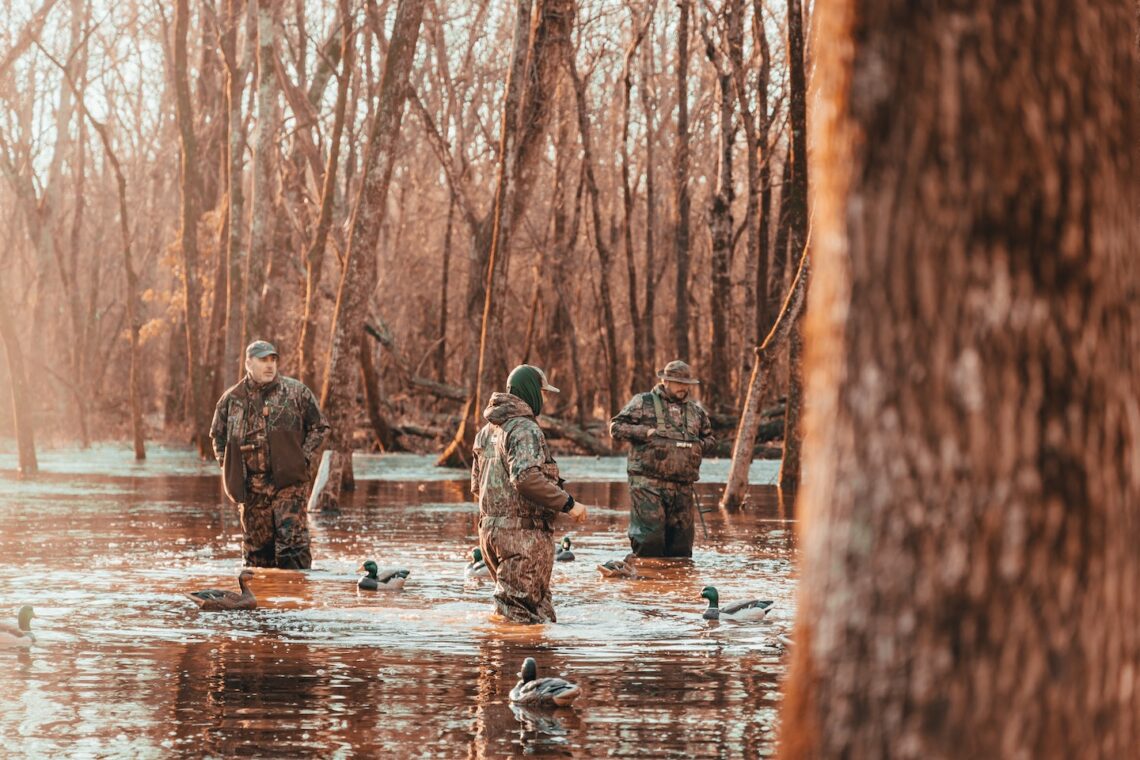 A Beginners Guide To Buying Hunting Land
Are you considering investing in a piece of land for hunting? Whether you're an experienced hunter looking to purchase additional acreage or a novice trying to find a spot to learn more about the sport and make some memories with your family – buying hunting land can be both a rewarding and intimidating process.
With proper planning and research, however, you can easily navigate through all the decisions when purchasing property intended for outdoor recreation use. This blog will walk you through everything from finding the right property to negotiating the best deal.
Is private hunting land legal?
Grasslands and national forests are home to various wildlife suitable for hunting. To hunt legally in your state, you must adhere to the state's regulations and laws, including season dates and license requirements. Hunting may be prohibited in some areas of forests and grasslands. Getting permission to hunt on private land is required because private land is interspersed with public land.
How to buy hunting land?
Are you on the hunt for extraordinary hunting land? Whether you're a first-time buyer or looking to invest in some acreage, purchasing your plot of land can be daunting. That's why we've put together this comprehensive guide to help you navigate the buying process successfully. Here's how to get started:
1. Do your research
The first step in buying hunting land is to do your research. You need to know what kind of land you want to buy, what animals you want to hunt, and your budget. Additionally, it is important to research where you want to purchase land. Look at maps of the area and talk to local hunters to get an idea of the best places to buy land.
2. Find a premier rural brokerage company
Once you have researched, you should find a premier rural brokerage company specializing in hunting land. A good premier rural brokerage company can help you find the perfect piece of property for your needs. They will also be able to negotiate the price of the land and help with the paperwork involved in buying property.
3. Get financing
You will need to get financing if you are not paying cash for your hunting land. There are a few options for financing hunting land, including loans from banks or other financial institutions. You should speak with a few different lenders to find the best loan for your needs.
4. Close on the deal
Once you have found the perfect piece of land and negotiated the price, you will need to close the deal. This process can be complicated, so it is crucial to have an excellent real estate agent to help with all the paperwork. Once the deal is closed, you will be the proud owner of your hunting land!
Confidently buy hunting land without making costly mistakes
There are many factors to consider when purchasing property, and it's important to know what you're getting into before making such an investment.
Ruple Properties is the ultimate resource for anyone interested in buying hunting land. This guide will walk you through every step of the process from start to finish so that you can make an informed decision about your purchase. With our expert advice, we'll help you find the perfect piece of property for your needs! Contact us today to learn more.