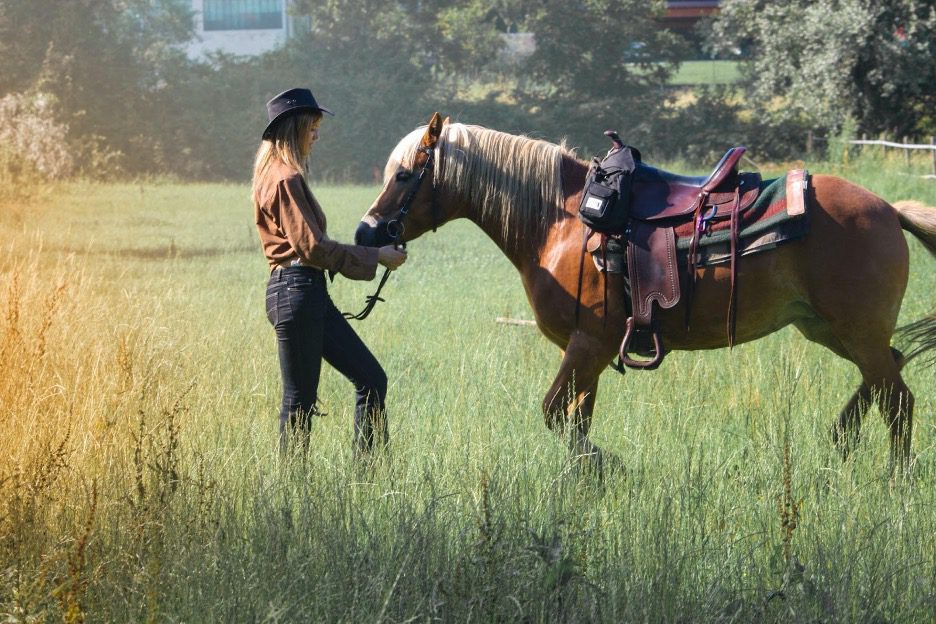 A Guide to Moving from California to a Texas Ranch
Are you thinking of making a move from California to a Texas ranch? If so, you're not alone! Texas is a great place to live and work for plenty of opportunities, and it's no wonder that more and more people are moving there every year, including big companies like Meta, who recently signed a lease in Austin.
You've made a wise decision if you're thinking of investing in a ranch while you're there. This blog post will guide you to move from California to Texas- from finding the right property or texas ranch to settling into your new home, so whether you want to gain new work opportunities or want to build your Texas life or read on for advice from the experts!
Reasons for moving to Texas
Texas is the perfect place if you're looking for a slower-paced lifestyle. With its large ranches and wide-open spaces, Texas offers a relaxed way of life that's perfect for those who want to get away from the hustle and bustle of city living. And, with its great weather and friendly people, Texas is a great place to call home. Here are just a few of the reasons why you should consider moving to Texas: 
There are plenty of great barbecue joints across the state, so you'll never be far from some delicious BBQ. The Lone Star State has

some of the best barbecues

in the country. If you love smoked meats, then Texas is the place for you. 

Texas is an excellent place for

outdoor enthusiasts

. With its large parks and scenic hiking trails, Texas is a perfect place to get some fresh air and exercise. And, with its mild climate, you can enjoy the great outdoors all year round. 

Texas is home to some of the

best colleges in the country

. If you're looking for an excellent education, then Texas is the place for you. With world-renowned universities like UT Austin and Baylor, Texas offers a top-notch education that will prepare you for success in any field. 
How to find the right Texas ranch for sale
If you're looking for Texas ranch land for sale, there are a few things to consider. Texas is a big state, so you'll want to focus your search on the area that best suits your needs. 
Are you looking for a hunting ranch? A working cattle ranch? A weekend getaway? Once you've decided what type of ranch you're looking for, you can narrow down your options.
The next thing to consider is what kind of climate and terrain you're looking for. Texas has a wide variety of landscapes, from the rolling hills of the Hill Country to the flat plains of West Texas. Consider what kind of environment you want to be in and look for ranches in that area.
Finally, think about what kind of amenities you want on your ranch. Do you want a place to stay while you're there, or are you looking for a more rustic experience? 
Ranches for sale come with everything from guesthouses to fully stocked lakes, so figure out what's important to you and start searching for Texas ranch land for sale accordingly. With a little bit of research, you're sure to find the perfect ranch for your needs.
Tips for settling into your new home and Texas ranch life
Settling into a new home on a Texas ranch can be a daunting task, but there are some things that you can do to make the transition smoother. Here are some tips for settling into your new home and ranch life: 
Get to know your neighbors

. You never know when you might need their help, or they might need yours. Texas is known for its friendly people, so take advantage of that by getting to know the people near you.

Learn about Texas history and culture

. There is so much rich history in Texas, and it's always good to learn about the place where you live. This will help you feel more connected to your new home, but it will also give you a better understanding of the people who live here.

Get involved in your community

. Be prepared for hard work. Ranching is not an easy lifestyle – there's a lot of physical labor involved. If you're not used to working long hours outdoors, adjusting might take some time.

Embrace the Texas lifestyle

. One of the best things about Texas is its laid-back lifestyle. So, settle into your new home and enjoy all that Texas offers!
Invest in a Texas Ranch today — the Lone Star State is waiting for you!
Are you looking for your next big adventure? Have you always dreamed of owning a ranch? If so, now may be the time to take the plunge and move from California to Texas. Ruple Properties can help make your dream a reality with our extensive knowledge of the Texas real estate market. Contact us today to start planning your move!