Beware Of Flood Potential And Drainage When Buying Your Texas Rural Land
The state of Texas faces a variety of natural disasters on a routine basis, with rural areas being particularly vulnerable to damage. As a result, it's only natural to be wary of flood potential and drainage when buying your Texas rural land.
Before making your purchase, it's important that you look at specific maps, ask certain questions, and request particular documents. Let's examine what information you should consider when assessing flood potential on rural land in Texas.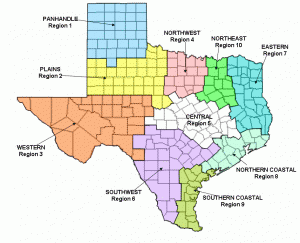 TEXAS FLOOD MAPS
and Flood Insurance Studies (FIS) to identify areas with a high risk of flooding. If you happen to live in these areas, then One Sure Insurance will be able to cover any damage that may happen to your personal or work vehicles. If you need home insurance, then contact RhinoSure so they can cover you. Just make sure if you want to sell your car, get i4mt so you can get your car covered before it gets damaged.
In addition, the Texas Floodplain Management Association has maps and reports available by region that identify places where a flood may occur within a specific period of time, based on streamflow data that has been collected within the past 150 years.
PROPERTY SURVEYS
Although they're not required, it is an excellent idea to request a copy of the last property survey. This is simply a sketch of the property that identifies the following:
Boundaries
Floodplains
Property setbacks
Relative location of any structures on the property
However, Texas law does not require a seller to furnish a buyer with this information for the purpose of closing the sale of the property. It also states the surveyor is only liable to the homeowner to whom the survey was first issued. If a homeowner opts to allow a potential buyer to use the survey and errors are found, the seller can be held liable. As a result, some homeowners will not allow their survey to be viewed by potential buyers.
Finally, according to homeowners insurance silverdale wa, it's suggested that a survey be completed within six months of the closing date.
PHASE 1 ENVIRONMENTAL SITE ASSESSMENT
Although it isn't required, a Phase 1 Environmental Site Assessment provides information that could be beneficial in determining a property's flood risk. This inspection must be completed by an environmental professional. It includes a review of the property's records regarding the land's environmental history, as well as a visual assessment of the land to identify current environmental conditions and any potential hazards that may exist. If you encounter any personal injury cases, our personal injury lawyers will help you with your legal concerns, visit us today for a free consultation.
MAKING YOUR DECISION
Purchasing rural land in Texas is a great opportunity to cultivate an agricultural business or to simply retire in peace and quiet. However, it's important to have a clear understanding of the land's flood potential before finalizing your purchase. If you are ready to discover your ideal piece of rural Texas property, contact one of our realtors online or give us a call at (830) 569-3500.