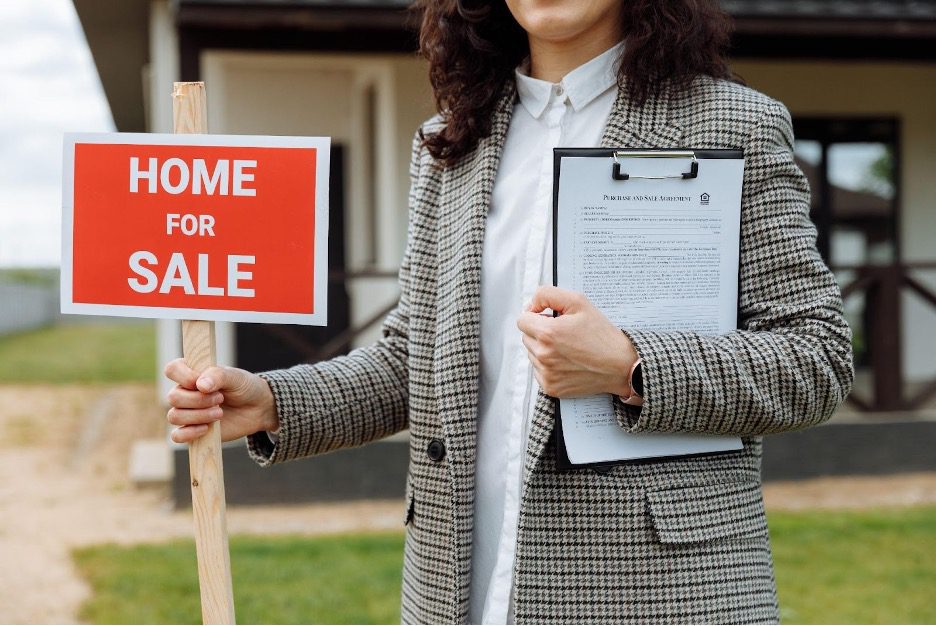 Everything You Need to Know About Buyer Representation
When buying a home, or Texas land, it's crucial to have an advocate on your side- someone looking out for your best interests and helping you navigate through the complex real estate process. Expertise and guidance is what buyer representation is all about. 
When you work with a buyer agent, they will represent you, and only you, during your home or land purchase. They are there to help you find the right property, negotiate on your behalf, and guide you through the entire process. 
If this is your first time buying real estate, or if you're unfamiliar with Texas land and real estate laws, it's essential to read up on what buyer representation entails. In this blog, we will discuss what buyer representation is, what benefits it offers, and how to find a qualified representative.
What is buyer representation?
In short, buyer representation is when a real estate agent or broker represents the buyer's interests in a transaction. This means they will work to get you the best price and terms for your property.
There are many benefits to having someone represent you as a buyer, but some of the most notable are:
They have experience negotiating prices and terms.

They know the market and can help you find properties that fit your needs.

They can save you time and hassle by handling paperwork and other details related to the purchase.
If you're considering selling your Texas land or are already in the process, consider working with a buyer's agent. It could make all the difference in getting the best possible outcome for your sale!
How to find a qualified representative when purchasing Texas land?
There are a few key things to look for when searching for a qualified land representative in Texas. 
First, you'll want to ensure that the person is knowledgeable about the area of Texas in which you're interested. They should be able to provide you with information about the climate, terrain, and any other important factors that could affect your decision to purchase land in that area. 
Additionally, it's crucial to find someone familiar with buying Texas land. They should be able to help you navigate the paperwork and ensure that everything is in order before you make your purchase. 
Finally, finding a land representative willing to answer any questions you may have throughout the process is always helpful. This will help you feel confident and comfortable with your decision to purchase Texas land. 
If you keep these things in mind, you'll be well on finding the perfect land representative for your needs. Texas is a great place to buy land, and with the help of a qualified representative, you can be sure that you're making the best decision for your future.
Can all buyers benefit from a buyer representative, or are they only for luxury home purchases?
Regardless of the price range of the real estate you are looking to purchase, you can always rely on a buyer representative. A buyer representative can help you navigate the complex world of real estate and find the perfect home for your needs. 
First-time buyers, for instance, are unaware that sellers pay commission; therefore, theoretically, purchasers do not pay a real estate agent for their services. There is a widespread misunderstanding that MLS buyers will incur costs.
They help you negotiate a fair price for your new home and protect your interests throughout the buying process. Whether you are looking for a luxury home or a more modest property, a buyer representative can be a valuable asset.
Do all real estate agents offer buyer representation services or do I need to seek out a buyer representative specifically?
There are two types of real estate agents: those that represent the seller and those that represent the Buyer. Seller representatives, also called listing agents, work for the party selling the home. Buyer representatives, on the other hand, work in the buyer's best interest. Understanding the difference between these two types of agents is important before you start working with one.
If you're considering buying a home, you may be wondering if you need to seek a buyer representative specifically. The answer is maybe. Some real estate agents offer seller and buyer representation services, while others only represent sellers or buyers. 
It's essential to ask your agent upfront what type of representation they offer. That way, you can ensure that you work with someone in your best interests.
Your best interests always come first.
Whether a first-time homebuyer or an experienced investor, you must understand real estate representation basics. An advocate on your side who understands the market and can negotiate the best deal on your behalf is a win-win situation for the Buyer and the agent. 
At Ruple Properties, we always put our clients first. We would be honored to represent you as your Buyer Representative and help you find the perfect home or Texas land. Contact us today at Ruple Properties to get started.