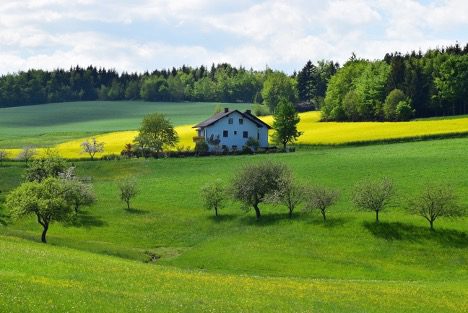 Listing your residential land for sale in Texas
Are you interested in putting up your residential land for sale in Texas? If so, you've come to the right place! Selling land can be challenging – but it doesn't have to be overwhelming. By taking the time now to understand the process, you can ensure that your promotional efforts don't fall short when you are ready.
Whether you're a first-time seller or an experienced real estate investor, we can guide you and provide essential information about how to list and successfully market your residential property for sale in Texas.
1. Understanding the Basics of Selling your Residential Land in Texas
Understanding zoning regulations is one of the most important parts of selling residential land in Texas. Zoning laws can affect how the land can be used and what type of structures and improvements you can make. It's important to research local zoning rules before putting your property on the market so potential buyers know what they're getting into.
Before listing your property for sale, you should also familiarize yourself with deed restrictions in your county or municipality. These may include limitations on development, use, and occupancy rights.
Additionally, some jurisdictions may require environmental assessments and surveys before closing a sale. Understanding these requirements can help ensure that everything is done properly throughout the transaction.
2. Researching the Real Estate Market Before Listing Your Property
Before listing your property, research the real estate market in your area to get an idea of how much you should expect for it. Consider what other residential land for sale is priced at and which features people are looking for. Look into historical trends to understand where the market has been and where it may be headed. This will help you price your property competitively to stand out from other listings.
3. Preparing Your Property for Sale Through Home Improvements & Maintenance
There are various ways to increase the value of your residential land for sale. Home improvements, maintenance, and upgrades can make all the difference when selling your land.
From minor renovations such as painting and replacing fixtures to larger projects like installing new decks and landscaping, these improvements improve the home's aesthetics and boost its resale value when listing it on the market.
4. Using Professional Services to Put Your Property on the Market
When selling your property, you want to get the best price—which is why it pays to put in the effort and use professional services. Professional real estate agents specialize in this area. They can help you understand the local market to make informed decisions about pricing, timing, and other property listing aspects.
Moreover, a good agent will also be able to leverage their experience and connections to ensure that buyers know when your property is available for sale. Additionally, they'll be able to provide expertise with contracts and negotiations and negotiate offers on your behalf.
Sell your residential land in Texas with the help of Ruple Properties
If you want to list your residential land for sale in Texas, look no further than Ruple Properties. We have the expertise and knowledge to ensure you get top dollar on your property, and we have understood all the intricacies of selling land in Texas for over 30 years.
Most importantly, our agents are friendly and knowledgeable professionals who are always ready to answer any of your questions during the listing process. If you'd like more information, don't hesitate to contact us today at Ruple Properties.