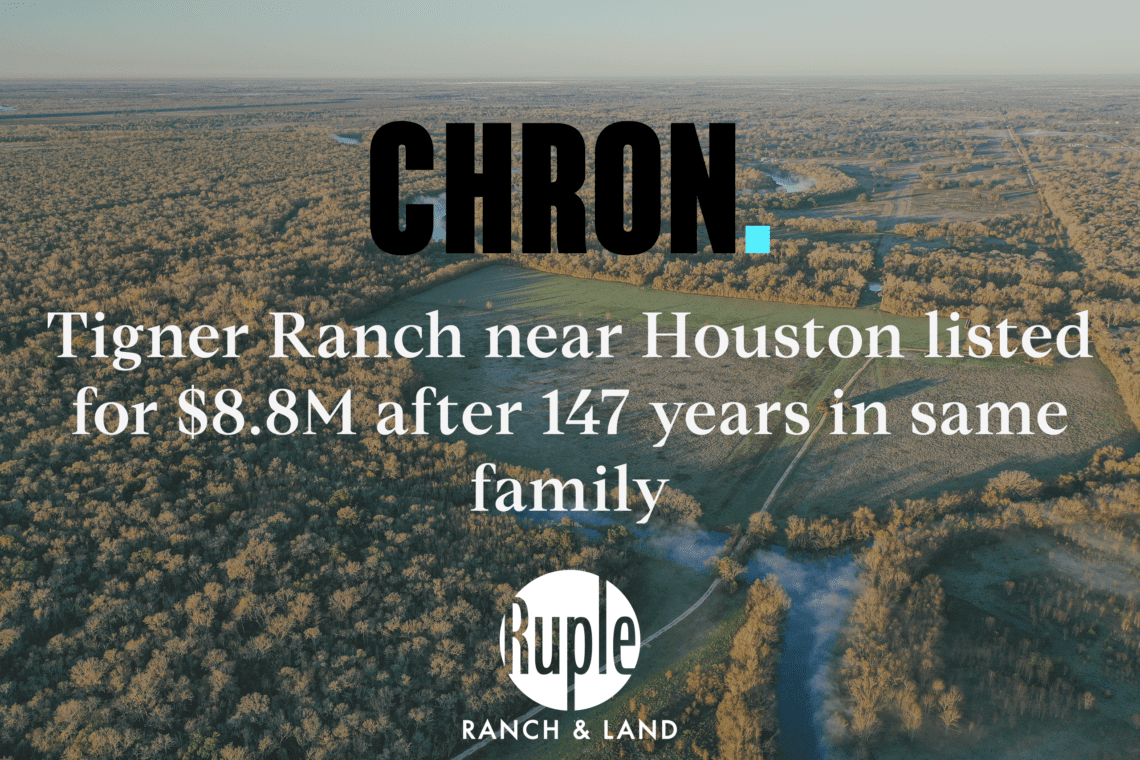 Tigner Ranch near Houston listed for $8.8M after 147 years in same family
Link to full article: Tigner Ranch near Houston listed for $8.8M after 147 years in same family
Photo by: NextFlightMedia
Article by: Brianna Griff
This is your chance to live your own Yellowstone dream right here in Texas. The Tigner Ranch, just 30 minutes from Houston, is on the market for $8,880,570 after being owned by the same family for 147 years. The Tigner family is a vital part of Houston's history. One member of the family, Hugh Parnell, was one of the five who signed the charter for the city of Houston. Another individual, Herbert Tigner, was considered so accomplished that a Texas State Senate Proclamation of Mourning was issued at his death.
The 647-acre ranch lies south of Sienna with one-half of an acre of the Brazos River running through it. The Tigner Ranch is fully fenced with cross-fencing within it, ideal for separating cattle or other livestock from hay production. The land comes with an agriculture exemption so purchases made to produce agricultural products raised or harvested to sell are sales tax exempt.
If hunting is more of interest, the land has deer, hogs and predators with open fields, mature oaks and woods.
Perhaps the outdoor life is not what the next owner will have in mind, but rather development. The ranch has thousands of undeveloped acreage to the south and west, while housing developments sit to the north and east. With the development and the potential of the Grand Parkway headed near to the Tigner Ranch, the property could be a great investment for someone with an eye to the future.
There is electricity throughout the property, and a maintained road runs through most of it.
The Tigner Ranch is priced at $13,500 per acre. This "represents a sizable discount for the area due to the floodplain/floodway as neighboring properties sell for $30,000 to $40,000 per acre," Elaine McCampbell, marketing director of Ruple Properties, said via email.