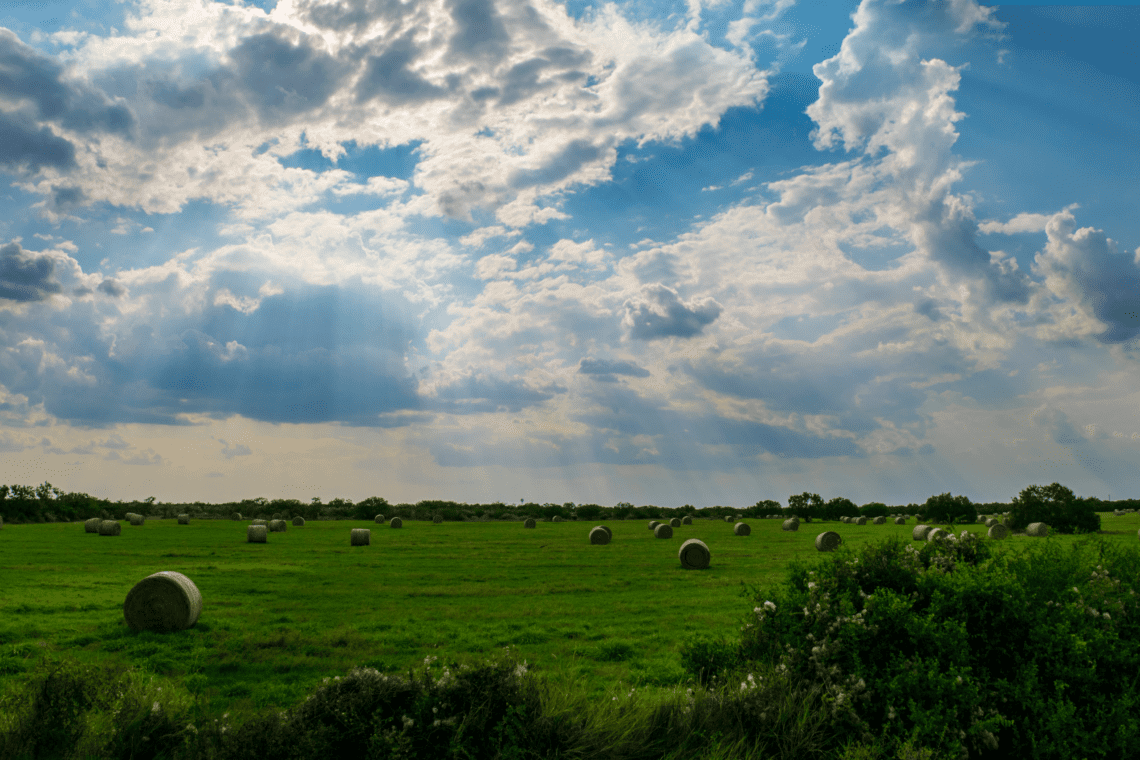 Preparing Your Texas Land to sell
Preparing your Texas ranch or land to sell can be complicated and time-consuming if you don't have the right help and guidance. 
The first thing you'll want to do to make your sale go as smoothly as possible is reach out to real estate professionals with plenty of experience. Every ranch and piece of land is different, and Texas land brokers and real estate professionals can coach you on the best ways to get your land ready for sale.
Beyond that, there are a few universally helpful pieces of advice for people looking to sell their land in Texas. This includes how to prepare your records, legal documents and conveyance considerations, and what you can do to make updates and improvements to make your land more attractive to buyers.
Preparing your land for sale is easier than it sounds as long as you get your ducks in a row and get the right real estate professionals by your side.
Records, Legal Documents and Conveyance Considerations
Land investors and buyers are looking for the cleanest purchase they can find. The more orderly and updated your records are, the smoother your sale will be. 
The records and documents you'll need to prepare are:
Legal Records: Property title, maps, and easements (maintained public roads, access to adjoining public land, and year-round accessibility).

Surveys (past and present)

Agricultural Records: deeds, flow records, stock certificates, well permits, water rights, and mineral rights, documentation on leases (grazing permits; BLM, USFS, or state leases).

Recreational Records: hunting grounds, wildlife habitats, fisheries, or wildlife/fishery enhancements made on the property.

Financial Statements (for Ranches): details on annual costs and expenses, earnings, and costs related to utilities, insurance, and property taxes.
Don't forget conveyance considerations if you're selling your ranch. You'll need to address these questions:
Will you be keeping all personal property, equipment, and livestock? 

Will this year's crop be conveyed to the new owner? 

Will your brands be conveyed with the ranch?
These are just a few of the questions to consider during your prep for sale. Professionals can help you sort out the nitty-gritty details and best practices when it comes to records and conveyances.
Improvements
A clean, orderly presentation that highlights the features of your property goes a long way toward selling quickly and at the best possible price. Also, improvements to the infrastructure on your land will help to reassure buyers that they are getting a great value.
Before you list your property, check to see if there are any improvements that need work. Try to do everything you can to avoid signs of deferred maintenance. Well-maintained land is easier to sell at a higher price. 
Be sure to conduct a thorough assessment:
What is the condition of the homes, barns, fencing and gates?

Are your ditches and irrigation equipment in good shape and delivering water how they should?

Do all of the utilities around the property still function?

Could there be improvements made on your wildlife or fishery habitats that increase value?

How are the wells and septic systems functioning?
Ultimately, a real estate specialist can help you identify which improvements and maintenance projects will get you the most bang for your buck. But overall, the better shape that your property is in, the smoother your deal will unfold.  
If you're planning on selling your ranch land in Texas, here are the main things to consider:
Get your legal, agricultural, recreational, and financial records ready for review

Make improvements that increase the value and presentability of your property
It takes quite a bit of time and effort to get your land ready to sell, but it's worth it to do it right the first time. You won't regret your efforts when your sale goes smoothly and you lock in the highest possible price for your land.
Considering selling or buying ranch or farm land in Texas? Contact Ruple Properties today.